The ousting of Sudan's long-time ruler Omar al-Bashir was arguably the most significant event in Africa in 2019. The BBC's former Sudan correspondent James Copnall went back to Khartoum to find out how much has changed.
"Thawra," they chanted – revolution!
The group flashed freedom signs, encouraging each other on. Freedom! Peace! Justice! All the – by now familiar – demands of the pro-democracy protesters, belted out at deafening volume and with infectious enthusiasm.
But this gathering in November was not an adrenaline-fuelled charge at a group of heavily-armed soldiers by protesters demanding their rights; it wasn't even a political rally, or a gathering of the neighbourhood committees that did so much to keep Sudan's revolution alive.
It was morning assembly at a girls' school not far from the centre of the capital, Khartoum.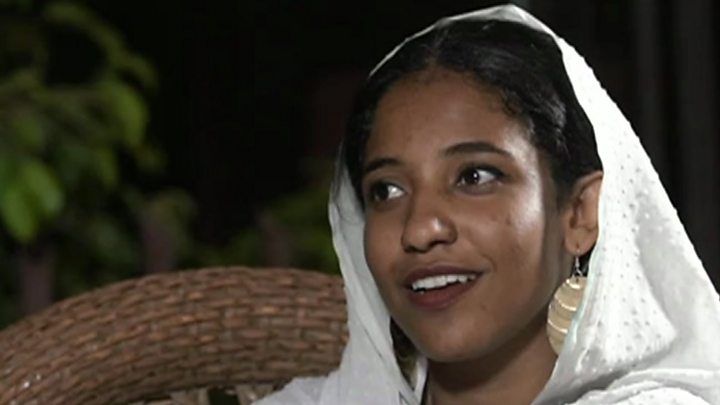 This revolution is on the curriculum now, at this school at least. The whole school had gathered in a courtyard, sheltered from the sun by a canvas awning high above.
The girls, aged no more than 13, sang along to recent revolutionary anthems – like the rapper Ayman Mao's Blood.
The song includes…
Continue Reading This Article At BBC News