Two men were captured during the US military's raid on Islamic State (IS) leader Abu Bakr al-Baghdadi's hideout in Syria and are in US custody, says the Pentagon.
The Joint Chiefs of Staff chairman said they were now "in a secure facility".
General Mark Milley also announced that Baghdadi's remains had been disposed of and there were currently no plans to share footage of his death.
Baghdadi killed himself during the raid, the US says.
"Baghdadi's remains were transported to a secure facility to confirm his identity with forensic DNA testing, and the disposal of his remains has been done and is complete and was handled appropriately," Gen Milley told reporters.
Gen Milley – the highest ranking member of the US military – said photos and video were going through "a declassification process".
President Donald Trump had earlier suggested that some footage from the raid might be released.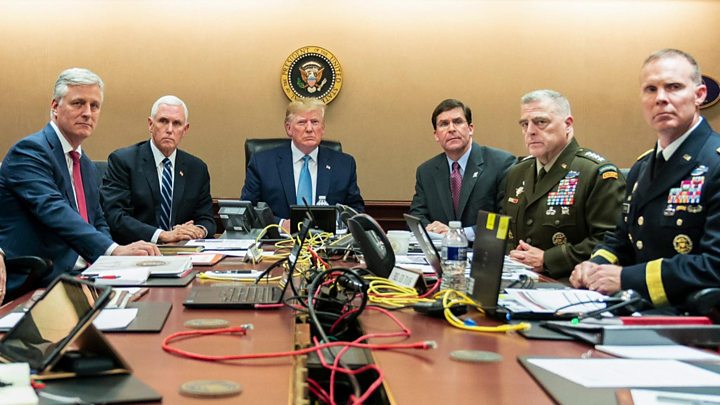 There were no further details about the detained men.
Baghdadi died from detonating a suicide vest after fleeing into a tunnel while being chased by US military dogs, President Trump announced on Sunday.
The Pentagon says no US personnel were killed in the raid but one of…
Continue Reading This Article At BBC News