Defence Minister Rajnath Singh Tuesday took a sortie in Rafale fighter aircraft in Mérignac after a symbolic handover event. The defence minister was flown by Philippe Duchateau, the head test pilot of Dassault Aviation.
#WATCH Mérignac(France): #Rafale jet carrying Defence Minister Rajnath Singh takes off for a sortie. It is being flown by Philippe Duchateau, head test pilot of Dassualt Aviation. pic.twitter.com/i99hZmB7aF

— ANI (@ANI) October 8, 2019
"It was a very comfortable and smooth flight. It was an unprecedented moment, I had never thought that one day I will fly at supersonic speed in an aircraft," the defence minister said after his first sortie in Rafale.
Rajnath is in france to receive the first of the 36 Rafale jets to be inducted into the Indian Air Force. After receiving the Rafale aircraft, he performed 'Shastra Puja' on the occasion of Dusshera which also coincides with the 87th Air Force Day being celebrated in India.
This was Rajnath's second sortie in a fighter jet in a span of less than 30 days. Earlier, he undertook a sortie in the indigenously developed LCA Tejas in Bengaluru. Rajnath became the first Indian minister to fly in the Rafale fighter jet which is set to soar in the Indian skies by May 2020.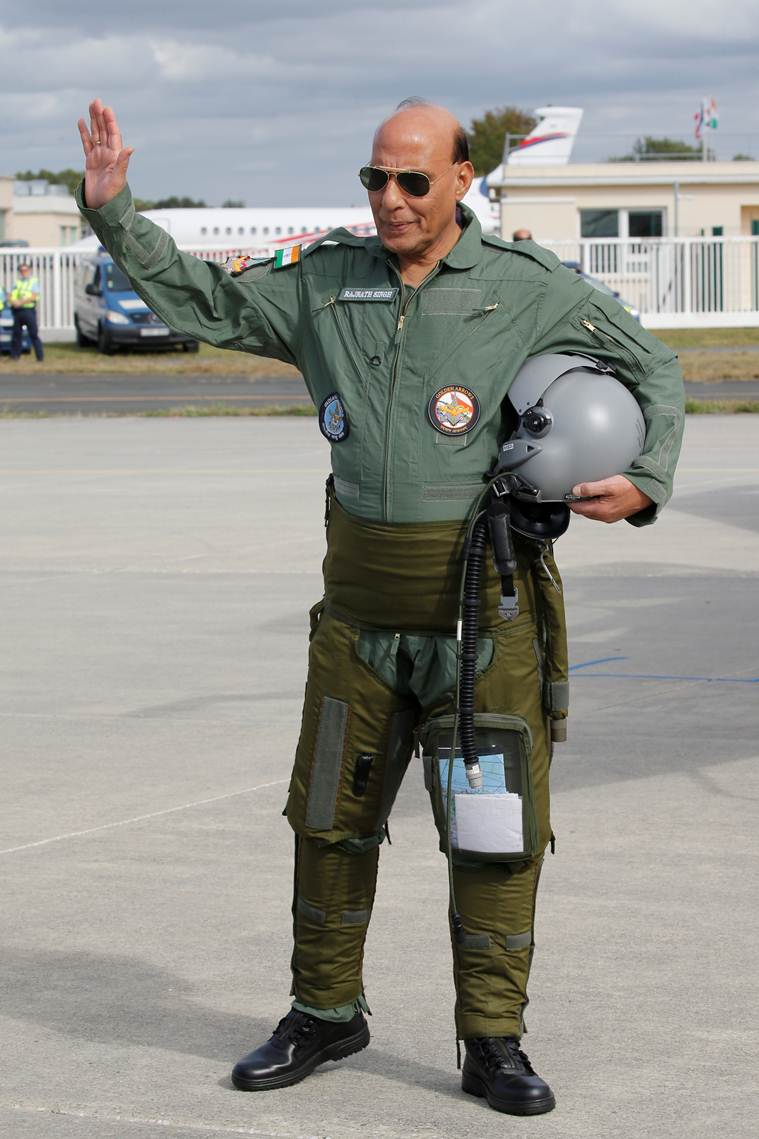 Continue Reading This Article At The Indian Express