Mexico is sending thousands of troops to the border with Guatemala as part of a deal with the US to stem the flow of undocumented migrants, mostly from Central America. Photojournalist Encarni Pindado has seen the impact of the harsher policies on the people making their journey north.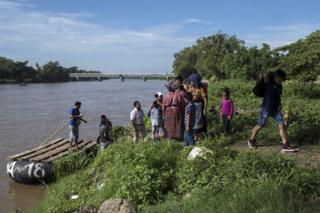 It is only 06:00 and at the Suchiate river that separates Mexico and Guatemala, almost a dozen people are jumping on to a fragile-looking inflatable raft, like many others have done over the years.
This is one of the 1,000 spots used by migrants for illegal crossings, and each of them have paid about $3.80 (£3) for a place on the raft to cross these muddy waters. In five minutes, they are all in Mexico.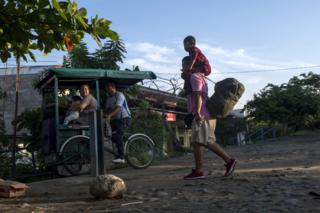 Continue Reading This Article At BBC News