A controversy erupted at the historic Gurdwara Pathar Sahib, on the outskirts of Leh, after Buddhist religious murals and slogans were painted on its walls during renovation.
Indian Army, which maintains the Gurdwara associated with Guru Nanak Dev, says it has re-painted the walls after receiving objections from Sikhs.
The matter came to light earlier this month when renovation and repainting work was being undertaken at the Gurdwara. Visitors, mostly from Sikh community, noticed that Buddhists religious slogans had been painted on the walls of the Gurdwara along with certain murals.
A video and some photographs found their way to social media. In the video, it was alleged that the Gurdwara's nature of a Sikh place of worship was being changed despite an Army unit – 18 Guards – being responsible for its upkeep.
"We were shocked to see that apart from the Sikh religious symbols, Buddhist religious art and text had been added to the Gurdwara. We brought this to the notice of the Army authorities in Leh and demanded an immediate reversal to the Gurdwara's original state," said a devotee from Leh who did not want to be named.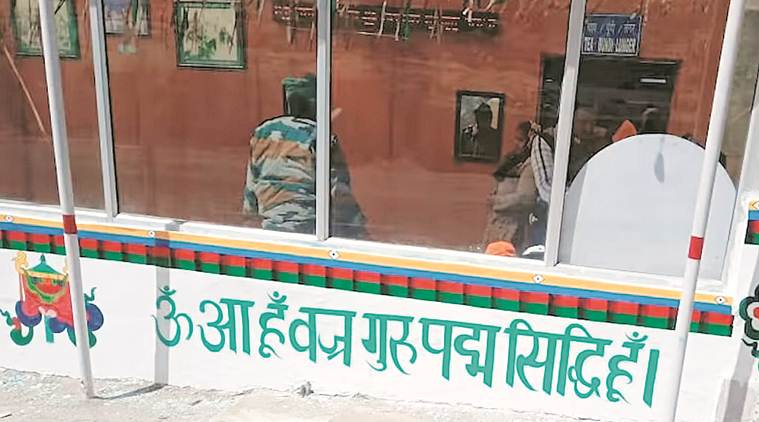 Former president of Shiromani Gurdwara Parbandhak Committee (SGPC), Avtar Singh Makkar, said that this was a very serious issue. "How can anyone paint their religious symbols on a place of worship of another faith? Earlier, the…
Continue Reading This Article At The Indian Express