The deadly militant raid on a hotel complex in Kenya has raised questions about whether the security forces have learned any lessons from past terror attacks, including the four-day siege on the Westgate shopping centre in 2013.
These days individuals and vehicles entering any major public premises in Kenya usually have to go through checks by private security companies involving a range of tools – metal detectors, X-ray machines, bomb detectors and sniffer dogs.
Though Kenyans have varying opinions about how seriously the security personnel take this process.
One place where they would be expected to be conscientious is the scene of the latest attack, the complex that includes the DusitD2 hotel, known by its address: 14 Riverside.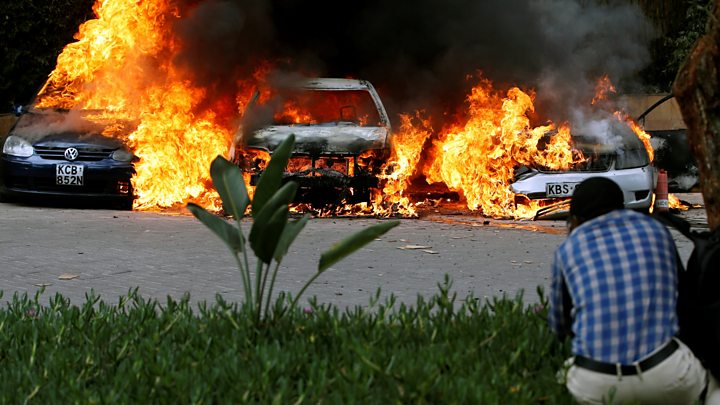 It is home to a variety of businesses and a major hotel which was frequented by professionals, government officials and foreigners. In other words, the kind of location that the Somalia-based militant group al-Shabab would target knowing that the world would notice.
Yet however strict the security…
Continue Reading This Article At BBC News