It has been just days since the whirlwind that is Donald Trump landed in the UK for his first official visit since becoming US president – and what a couple of days it has turned out to be.
A floating effigy, a bombshell interview and a meeting with the Queen – all against the backdrop of angry protests.
To be honest, it was never going to be your usual visit by a head of state: the initial invitation, for a full state visit, had created so much outrage that it ended up being debated in parliament.
So by the time Mr Trump finally touched down – fresh from a Nato summit which had been more than a little tense – the country was braced. Here is how the visit panned out.
1. The arrival
Mr Trump and his wife Melania arrived on Air Force One at London Stansted – an airport more used to welcoming budget flights – on Thursday afternoon, fresh from that Nato summit in Brussels.
The US First Couple were immediately whisked from the airport to central London, and the official residence of the US Ambassador, Woody Johnson, in Regent's Park.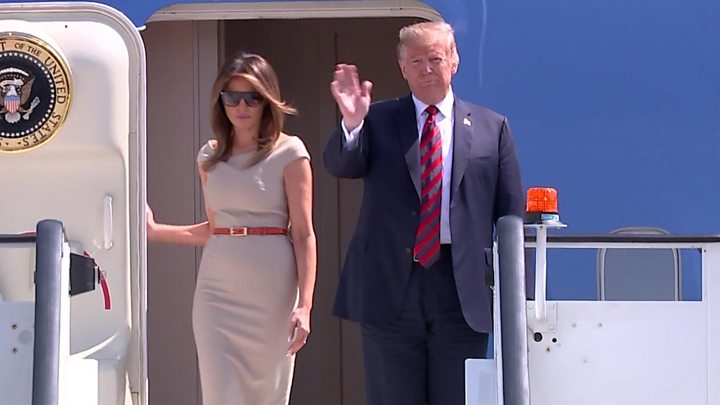 But not for the Trumps the joys – and traffic – of the motorway:…
Continue Reading This Article At BBC News