On 23 June, 12 boys and their coach went to explore a cave after football practice in northern Thailand. Nine days later, all 13 have been found alive.
A huge rescue operation involving the Thai Navy and Air Force finally managed to find the group deep within the cave system.
Shortly after the group's bikes were found abandoned at the entrance last month, heavy rain sent torrents of water through the cave.
Rescuers hoped that the boys aged 11 to 16 and their coach were alive deep inside the Tham Luang Nang Non cave. They hoped the group could find safety on a mound in an underground chamber, after being trapped by flood waters.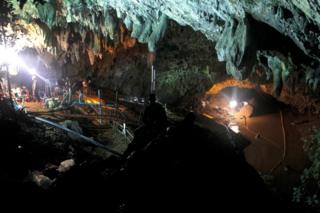 A photo of one of the missing boys, Prachak Sutham, is shown on the phone of a Thai student, below.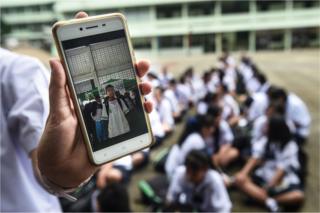 Thai Navy divers, along with four British cave divers and some US military personnel, worked hard to try to reach the deepest caverns of the Tham Luang Nang Non cave, the…
Continue Reading This Article At BBC News